Page 2.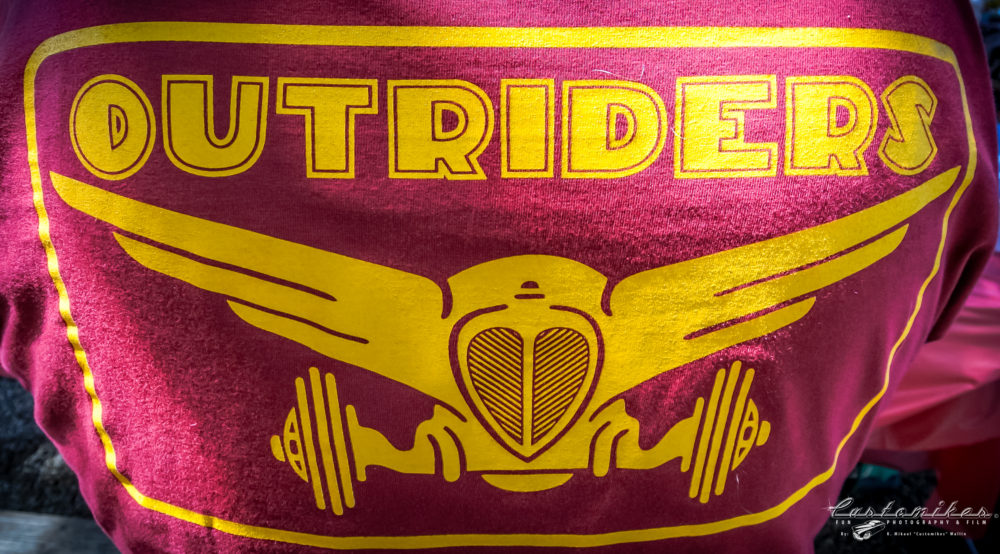 Thanks for following along in our continued coverage of this invitational only show. This great description from Drivin Dave's blog gives you an interesting insight to what the club is all about:
"The history on the Outriders Car Club begins in 1932 when a group of dry lakes racers from Southern California formed the original club. After several years the club disbanded and it wouldn't be re-established until the 80's when a small group of Hot Rodders got together and made it happen. This fiercely restricted group of 50 members puts on an outstanding picnic every year, that is said to be" the hardest ticket in town to obtain". It is an invitation only feed of fabulous BBQ Tri-tip, with live music, a raffle and some of the finest Hot Rods you'll ever see. Although the club is not a formal organization, this limited membership makes it an honor to display the famous Outrider "wings" car plaques on their Rods. There is a long list of guys on a waiting list, but the only way there is an opening is if some member passes away or resigns his spot. Even then there are no guarantees they will get in, because a 100% yes vote is needed to make it in. The joke is " The list goes fast if you're patient and in excellent health".- Drivin Dave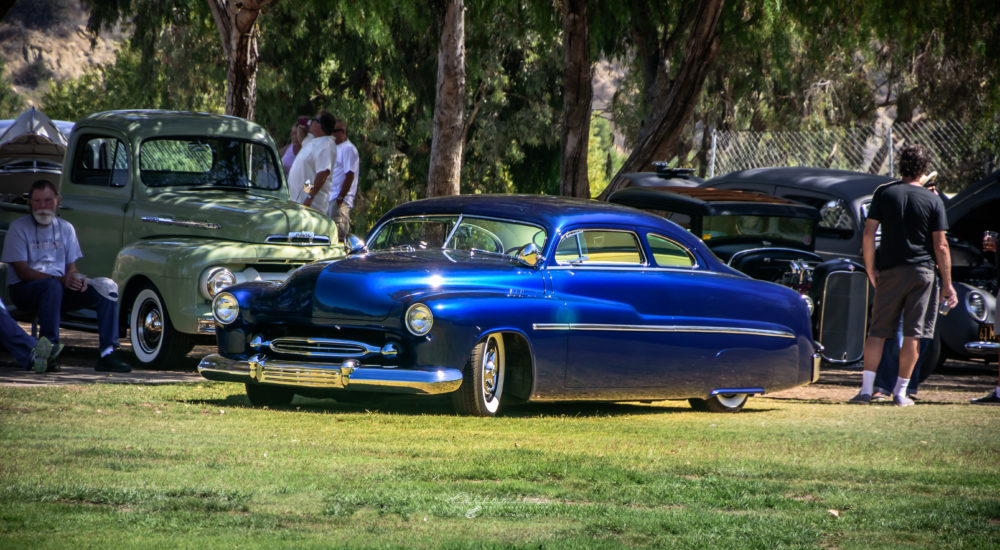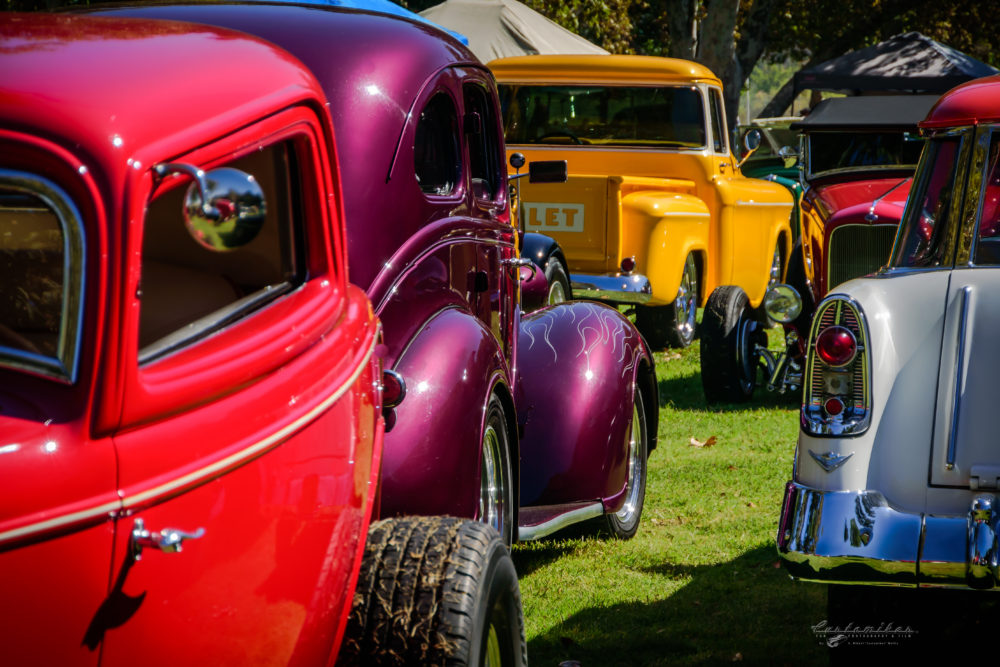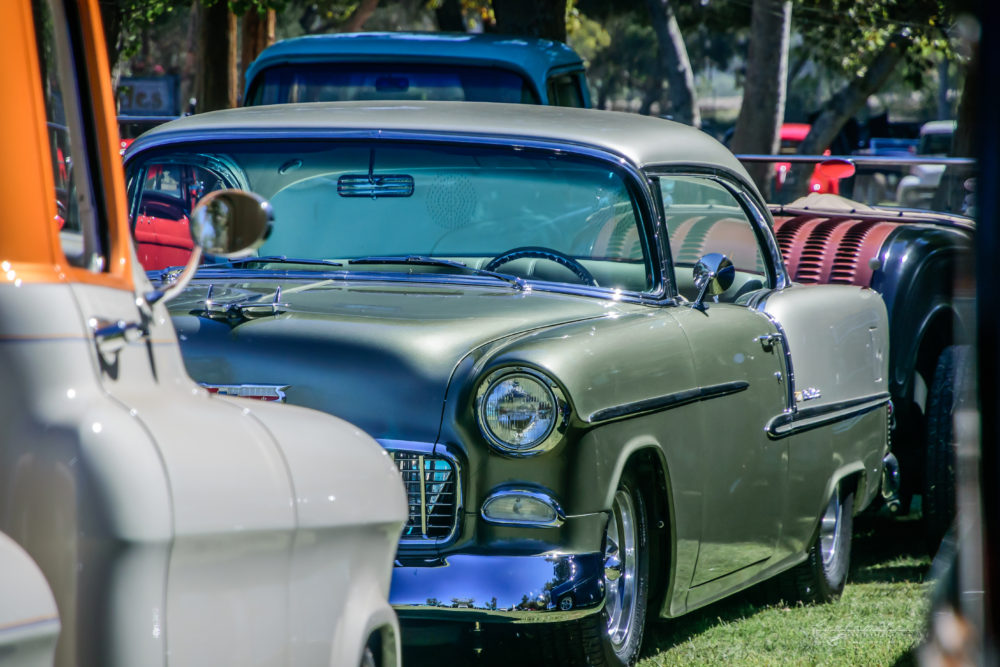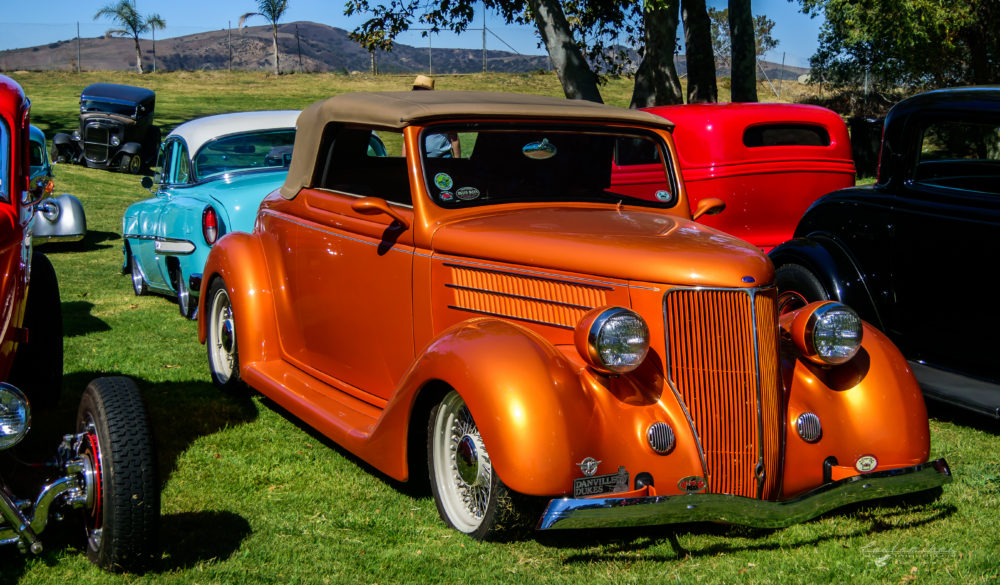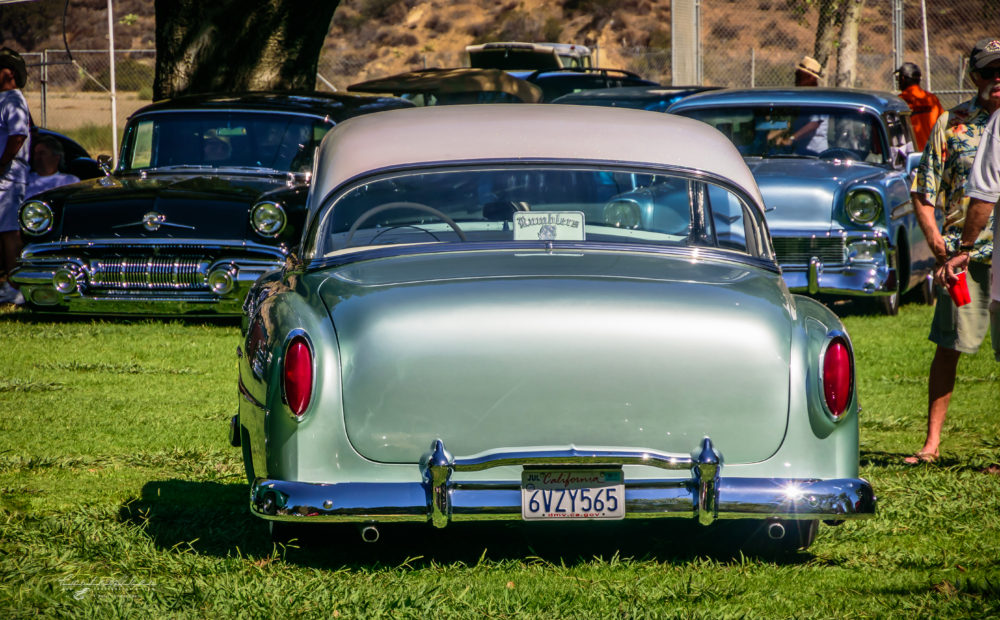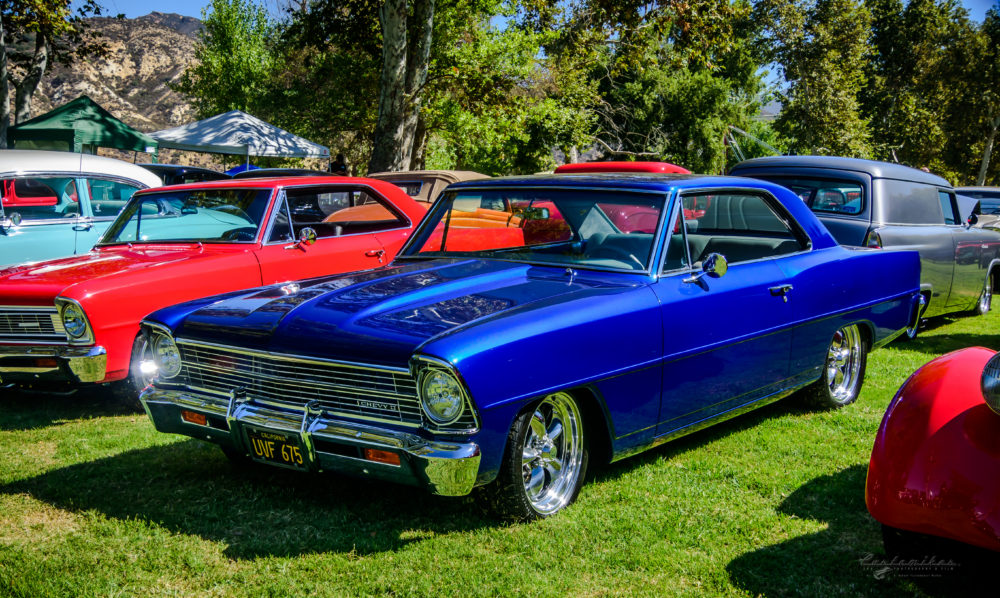 We truly enjoyed the day beyond words. Thank you to everyone that helped make this day a reality. I hope my pix speak volumes to you. We are not into the volumes of pictures, rather developing the ones that I feel tell a story. I'm always open for input from you all.
If you like what we do, please support Customikes by liking, commenting and most importantly share/tell a friend about our site!
If you missed the beginning of our coverage check it out here.
Page 3 coming,…
We appreciate your support.
Thanks for Hanging at Customikes =D