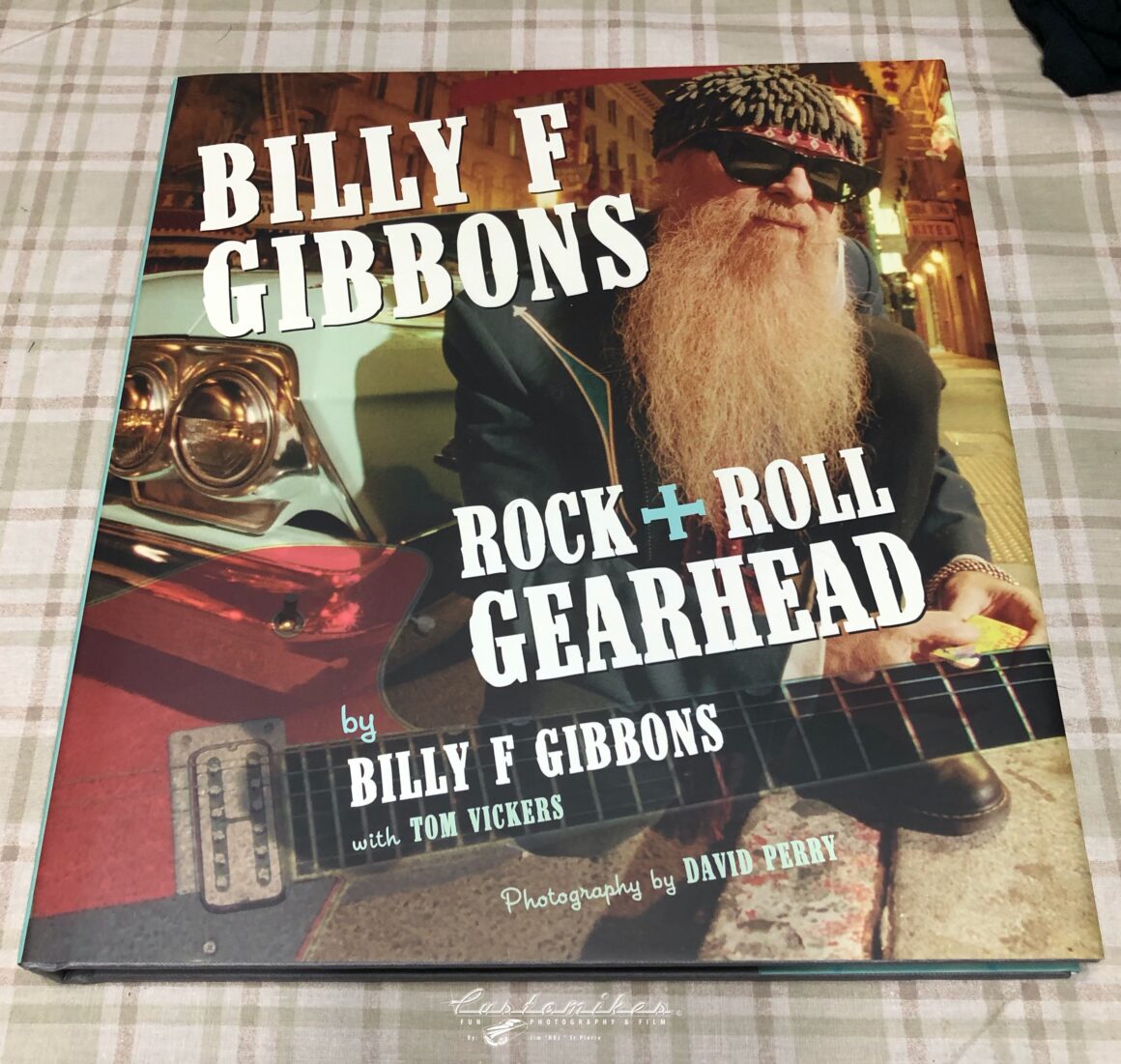 Customikes Dream Team Member Mr. Jim St Pierre aka "HotrodJim", a long time dedicated volunteer for Volunteer For Veterans Foundation VFVF (amongst many other unselfish contributions), have been working behind the scene to accomplish this significant donation effort with Jeff Givens.
Billy signed, striped the guitar and donated a book about his life .
Yes, you can bid on both, at Grand National Roadster Show (details below)!
Let's hear HotRod Jim's kool story!! :
One of a kind guitar to be offered at auction at the Grand National Roadster Show. It is a Gretsch Streamliner. A beautiful single cutaway hollow body guitar in red wine finish. What makes this guitar so special and a must for any serious collector, is it is signed by the one and only Billy F Gibbons of the legendary Hall of Fame rock group, ZZ Top.
I met with Billy last week and explained what the Volunteers for Veterans Foundation has accomplished over the years and he was excited that he was asked to sign this great piece of memorabilia. He also did a little freehanded pinstriping which amazed me to watch.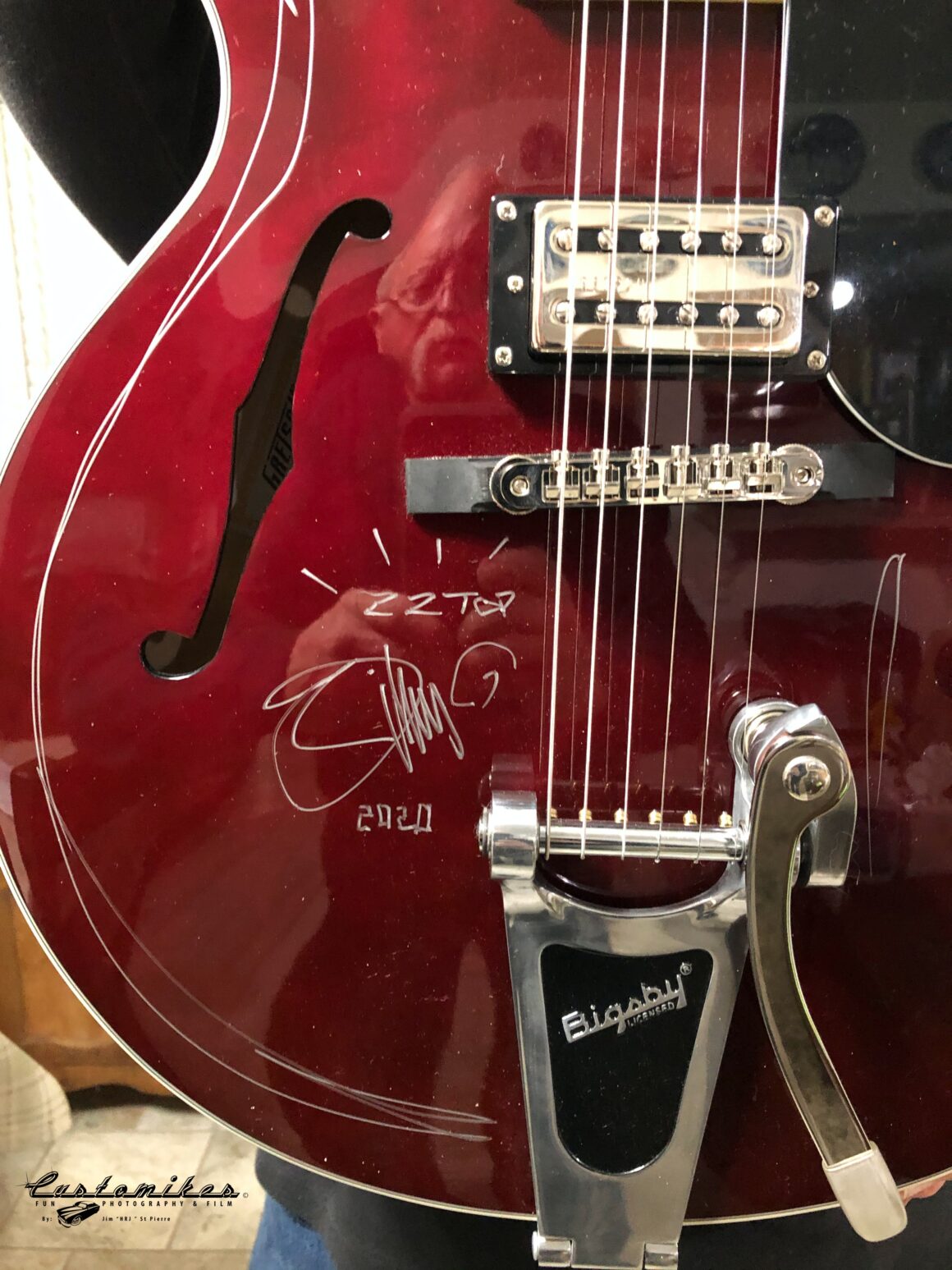 This guitar will be offered for sale on Sat Jan 25 in building 4, center stage, during the pinstripers auction. High bid will take it home. 100% of the sell price will go to the VFVF and your check or credit card will be made out to them.
The VFVF would like to thank Billy Gibbons for believing in helping our vets and allowing us to auction his signature. Also would like to acknowledge and thank John Buck, owner, Grand National Roadster Show for allowing us to do this on his stage during the show and for supporting this idea all year long until we made it happen. And all of you, the potential bidders, for opening your wallets to support our Vets in need, especially now in our unstable world and diminishing benefits in our Country.

Jim St Pierre aka "Hotrod Jim"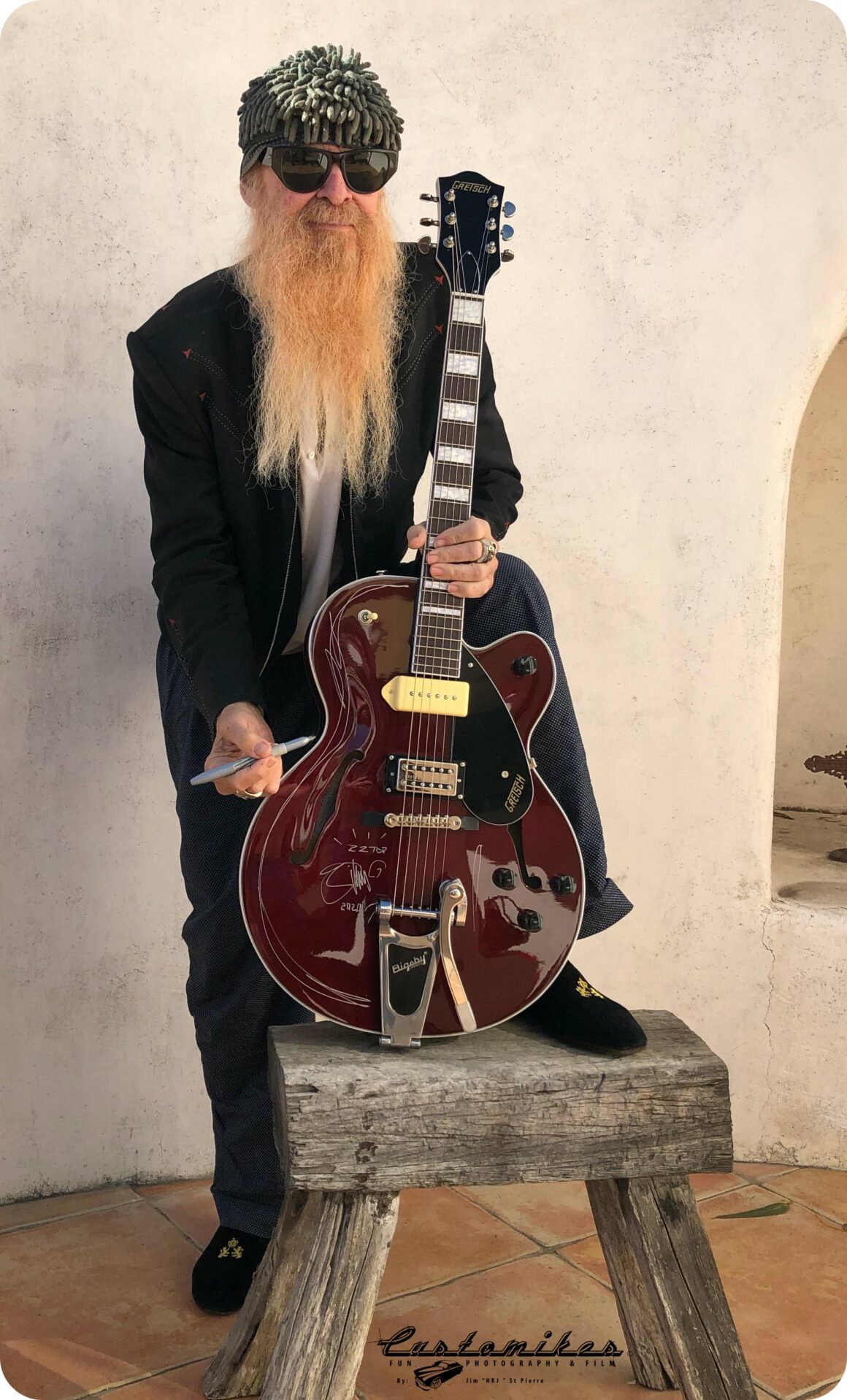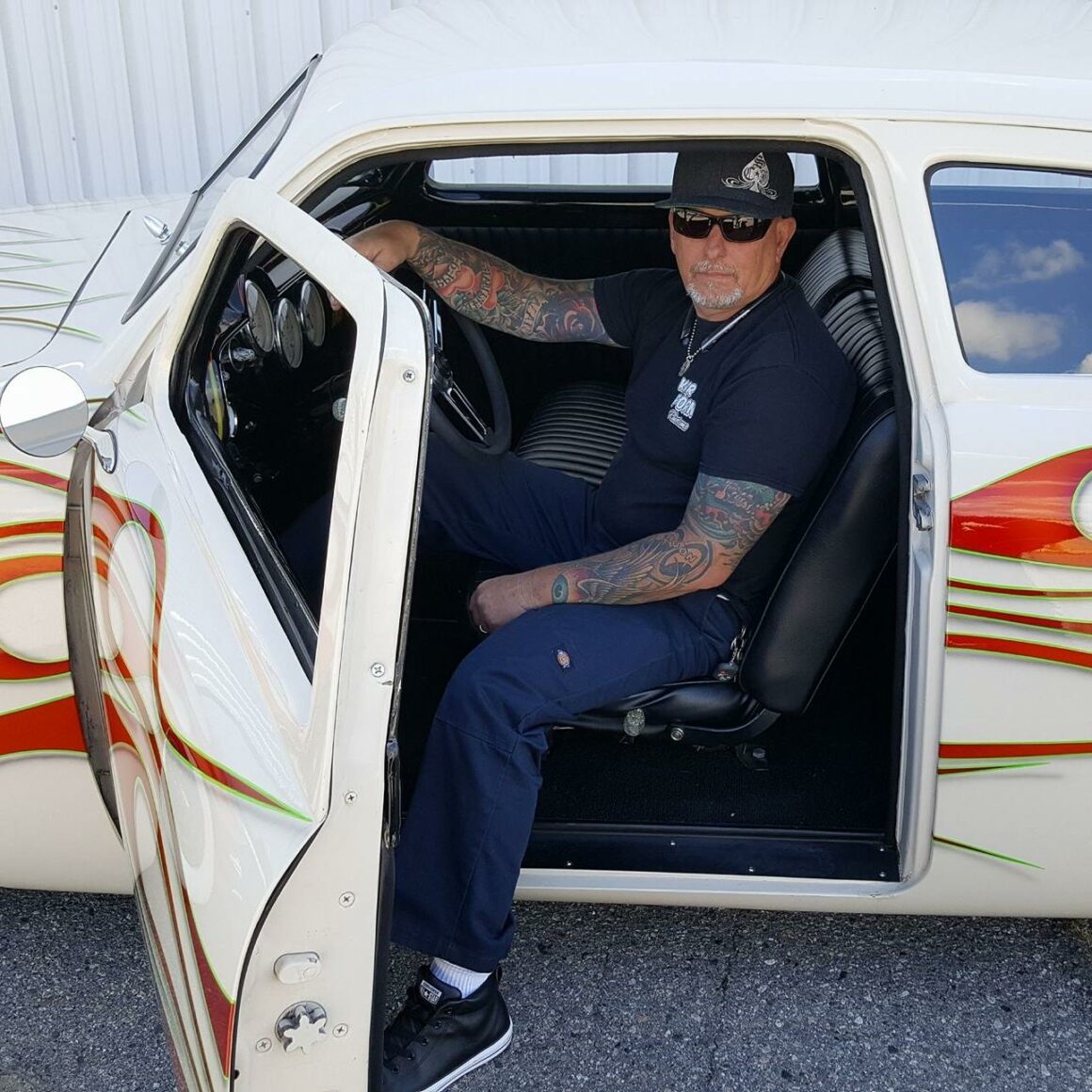 Joe Carducci (from Gretsch Guitars seen below) has been partnering with Jeff Givens, (seen above with his awesome Shoebox kustom) by donating a guitar each year that Jeff auctions to raise funds for the organization, Guitars for Vets. The Volunteers For Veterans Foundation also work with Guitars for Vets and this year we partnered with Jeff. Together we have been able to bring awareness to more people and to bring this fine piece of music memorabilia to center stage at the Grand National Roadster Show for auction.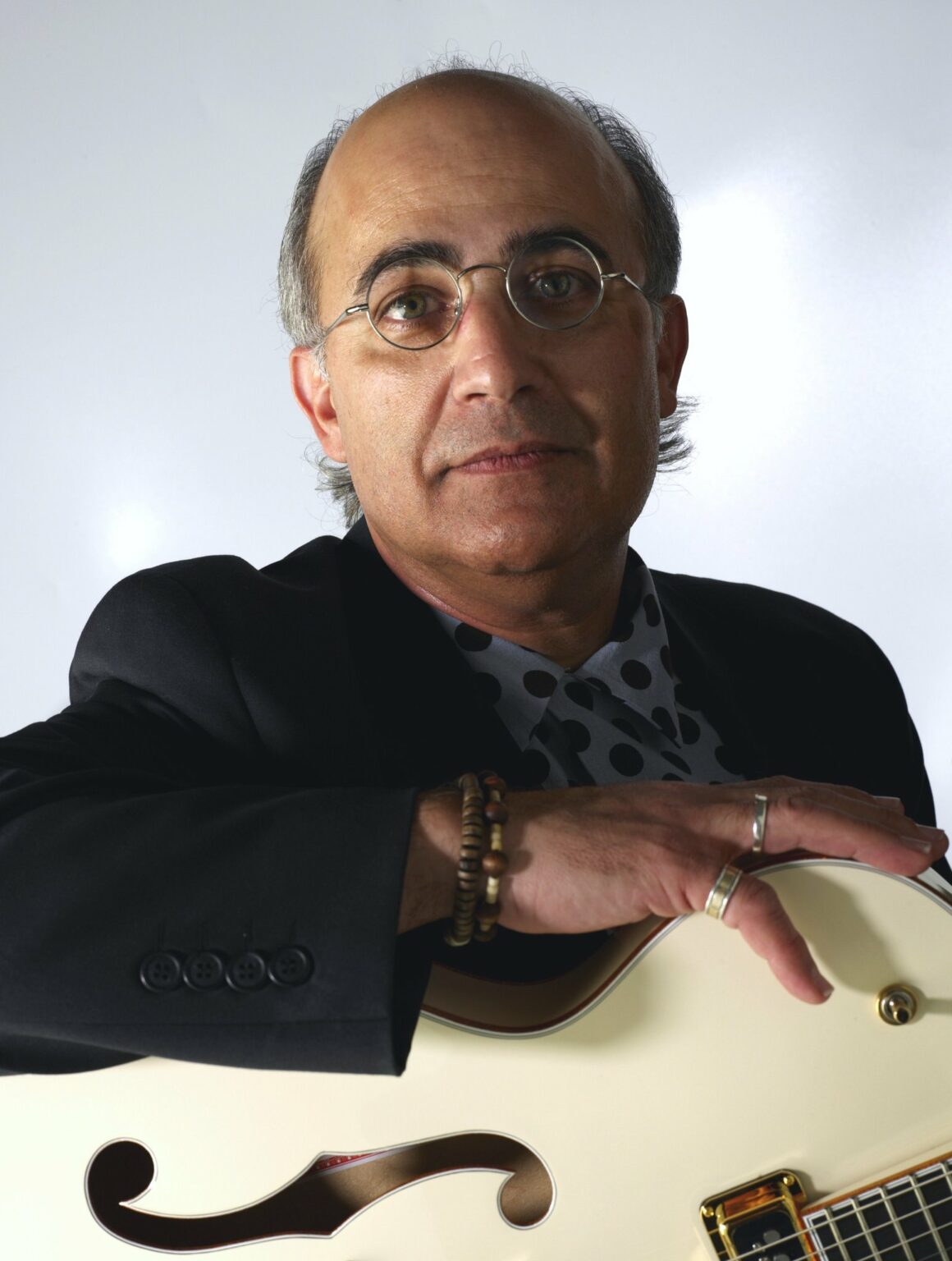 This one of a kind, signed book (shown below), will accompany the Gretsch Streamliner guitar.
You can be the highest bidder, at the auction (on Sat Jan 25) during the fabulous Grand National Roadster Show at the Fairplex in Pomona, (building 4, center stage),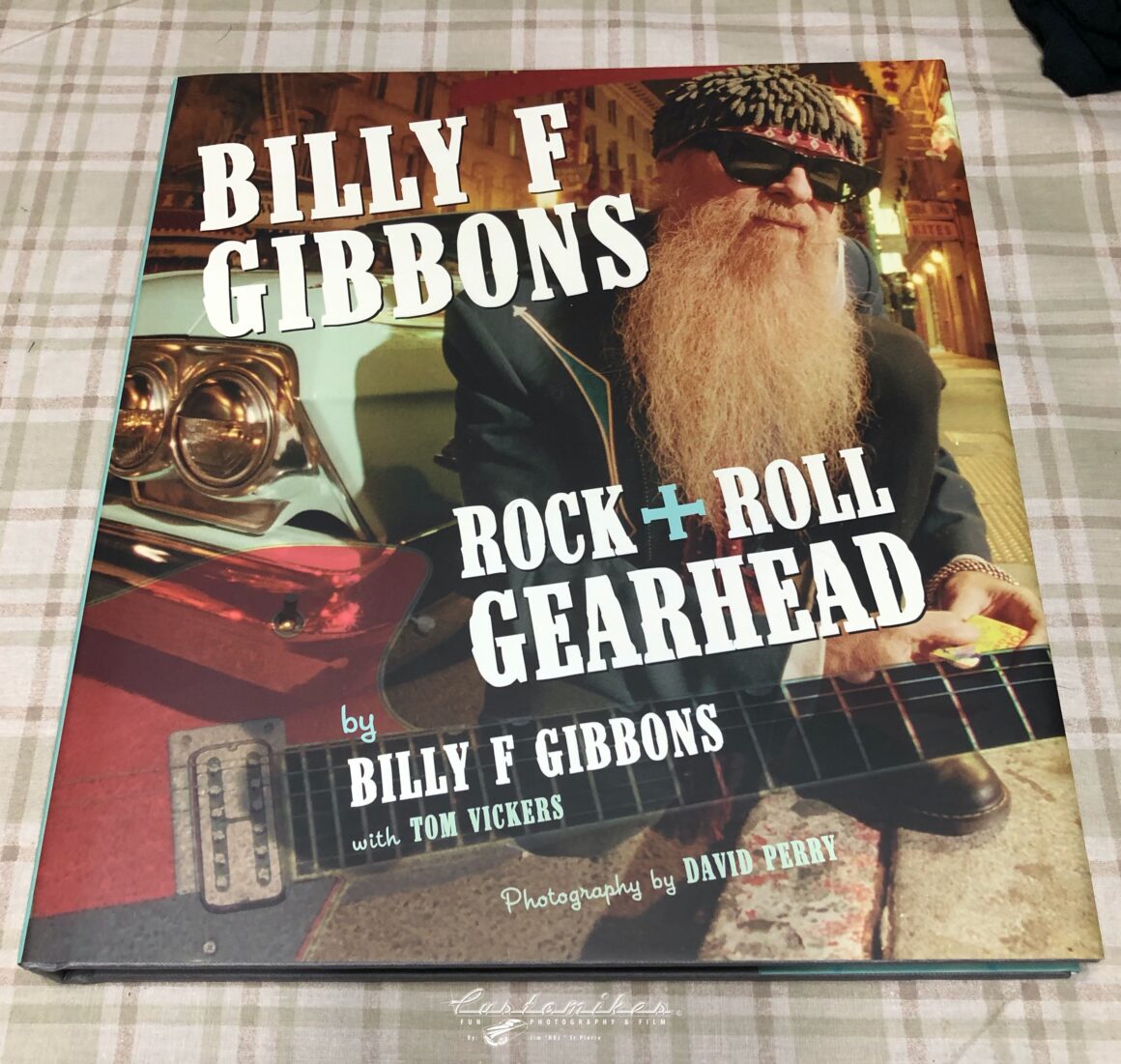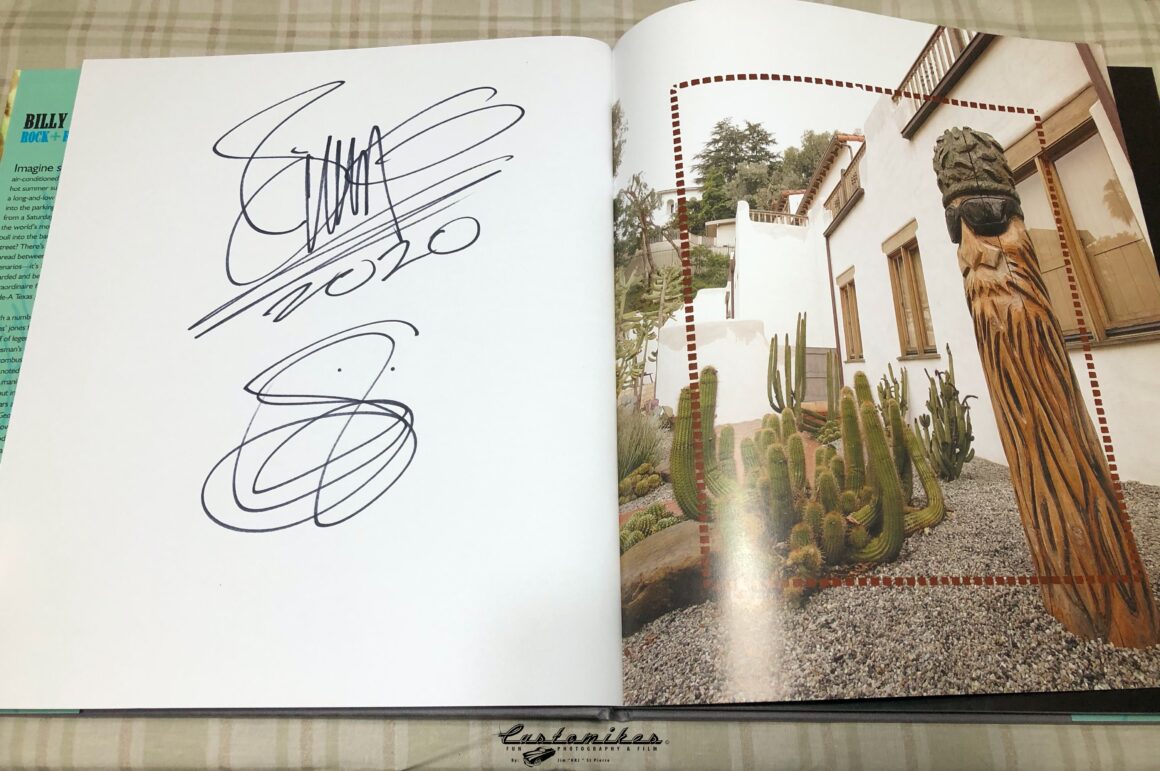 Grateful to Billy Gibbons, Jeff Givens , Jim St Pierre & everyone involved in anyway, for all you do for our vets and for making this happen!!
We wish all of you generous bidders, the best of luck at auction time!!
Thanks for hanging at Customikes 😉
K. Mikael Wallin
On behalf of Jim St Pierre.