Wow!! Here's an idea that likely will explode.
Hey Lily!! I bet all of us here at Customikes would love to play with a pre production Lily unit to test the awesome features out.
The overall Lily concept almost have the "Easy Button" feel to it. Turn it on, click on the controller button, stick the remote in your pocket and throw the darn thing,… And it works!!!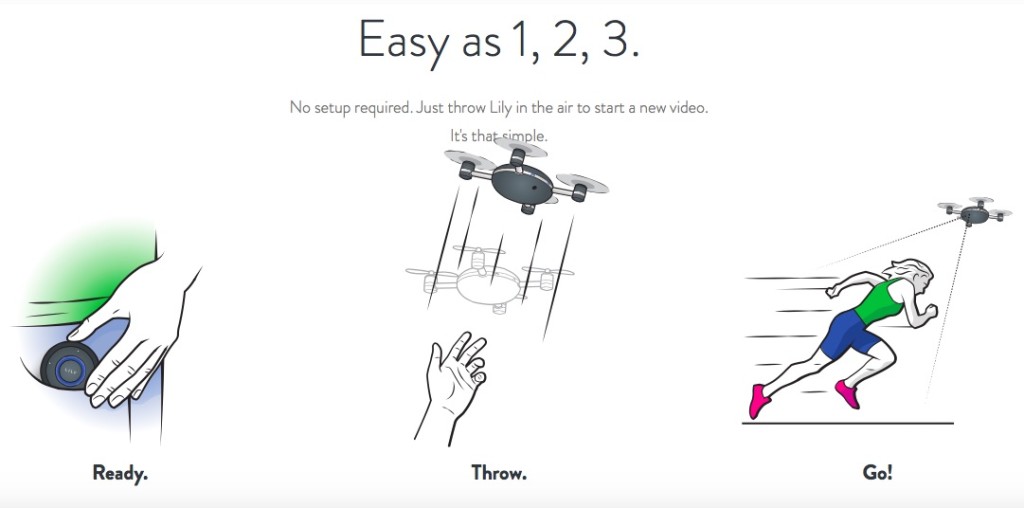 Wow!!! I could see us on a cruise night slowly slipping down the boulevard (25 MPH or less) with it floating along with us capturing the scene =D
 Reading thru the Lily.com FAQ's, there are a few items worth noting:
Its not designed to come home when it runs out of battery. it just lands which likely is ok as it will only be 100 feet or less from you…
No obstacle avoidance… Without testing a unit, I'm, not sure how much of an issue that would be, but I can see power/ phone lines, traffic lights or signs and overhanging trees etc might be an issue if you do not plan your flight path out. I know I can be a little forgetful sometimes =0 Then again, they say spare parts like the props etc. will be available at Lily.com
No swappable battery pack. It runs for 18-22 minutes on a 2 hr charge so you need to plan your shooting/charging times
Presale at $499.00 with a Feb 2016 ship date. Lily projects the MSRP to be $999.00 after June 15th.
Read all the FAQ answers here: Lily FAQ's
Read all about the flying Lily Camera here: https://www.lily.camera
And Yes!!! Customikes wants one to test for sure!! =D
Thanks for hanging at Customikes!!
Post by K. Mikael Wallin on behalf of www.Customikes.com.
Photo Credit Lily.com