I went to church for the 4th of July's Independence day celebrations!!
Brian Snow, a dedicated church member and great friend, reminded me Sunday about their flag raising/pancake breakfast style car show and that is all it took =D
(Thanks Brian!!)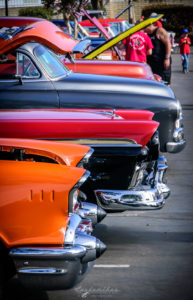 Here's an show overview video, then for those of you that want to look in detail, an album, followed by a more in-depth look at a kool old fire engine that was in attendance. Yes I'm partial,… I spent five great years as a volunteer fire fighter/ EMT for three awesome towns in the Central Valley.
Hope you enjoy both the video and galleries!
[su_youtube_advanced url="https://www.youtube.com/watch?v=1zAqH8y7EUM" width="700″ height="500″ controls="alt" modestbranding="yes"]https://www.youtube.com/watch?v=DWrMeBR8W-c[/su_youtube_advanced]
 I just really liked how this kool old firetruck was decorated and likely left as it exited service some time back.
If you like my event coverage, please Like & Share it with your friends from our blog or our YouTube channel (where you can also subscribe) and/or our Customikes FB page. Your support is very appreciated=D

Images and video by © www.Customikes.com K. Mikael Wallin
Thanks for hanging at Customikes =D