Proudly presented by: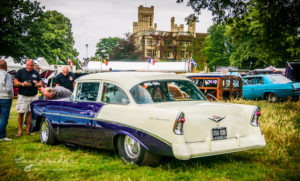 We have not seen the official count, but there had to have been 1000 or more awesome rides at the Old Warden Park for us to shoot!!!
Here's a quick video from inside the packed show on Sunday: 
We took this international opportunity to coordinate a www.customikes.com UK/EU Dream Team meeting around this fun event.
We'd like to thank the owners, staff and patrons at The Three Horseshoes pub for a wonderful evening!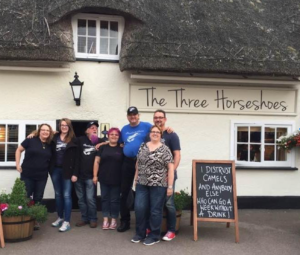 What a day it was. A totally new experience for me. Appreciated having my UK and EU Dream Team Members with me, showing me the ropes. I was walking around the Old Warden Park at least 6-8 laps, shooting about 1000 pix. The amount of rides rolling in were staggering. Especially the English ones =D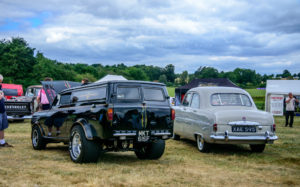 There was stuff for everyone from young,….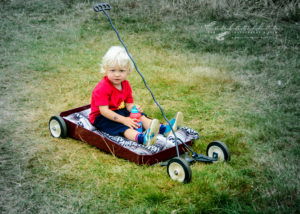 to those young at heart!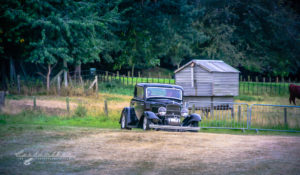 Great music, entertainment and vendors were all around us!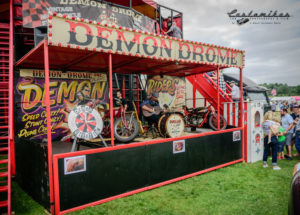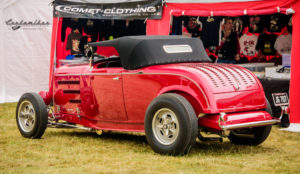 As you can see below we even confirmed rumors that UK also have trailer queens,… =0
Not that there's anything wrong with that 😉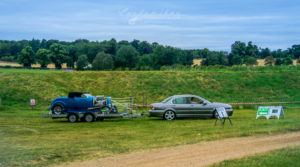 I'm not even going to talk about driving on the left side,… with the steering wheel on the "wrong" side =O
The term "stay on the left, stay on the left" and "The Other Side, The Other Side" was burned into my vocabulary after pulling out of Gatwick Airport and into the first of a nightmare of roundabouts !!!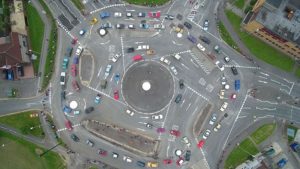 The hilarious left hand drive scene in the movie LA Story might illustrate how we might have felt at times =0
(I have the clip starting at 3:43 and the driving scene is about 8 seconds long)
We are grateful to the NSRA staff, volunteers, attendees, vendors and participants that made all of us at Customikes feel welcome and part of the event =D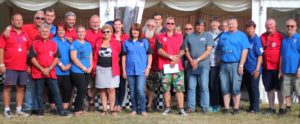 Coming Soon! Coverages from Mandy and Thorsten who shot like crazy at the show!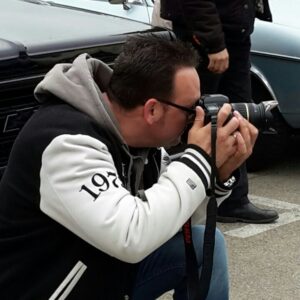 Don't forget we have mini features on rides that we really liked on its way, so come back and check for more!!!!
Without further "Yada Yada" from me, here's the first batch of gems from the show!! 
Ever wonder how Customikes Dream Team Members (DTM's) get some of those kool shots?,….
Well,… I caught our lovely DTM Mandy (sleeping on her job =) while the rides were rollin' in: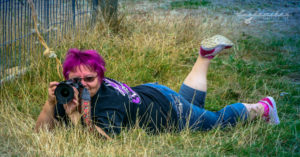 And Duncan (Our master photo-bomber) did his job with pride as usual !!!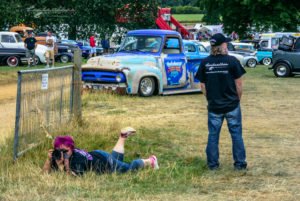 Towards the end of the show we were all exhausted yet amp'd up, so I caught our DTM's, some of our new international friends and UK www.Customikes.com Enthusiasts at Mandy and Duncan's awesome truck. We had an absolutely awesome time. Shot sooooo many pictures, so we will be developing many more, for some time to come.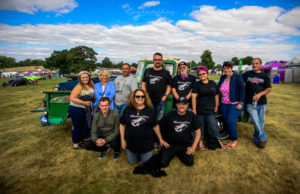 If you see one of your kool rides in our show coverage, please add in a comment below or send us any information that you would like to be included with it. We would love to hear from all of you!
Thanks for checking out our coverage of National Street Rod Association UK!
Feel free to like, comment on and/or share our coverage!!
Page 3 and on are coming soon with coverage from our awesome Dream Team Members!! Come back and check often =D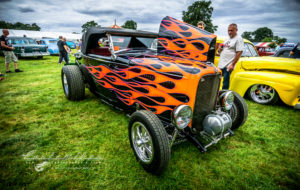 Images and video by © www.Customikes.com K. Mikael Wallin
Thanks for hanging at Customikes =D