presented by the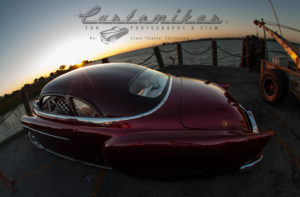 The Dragoons Car Club puts on my favorite car show of the year. I've had the pleasure of attending it for the past 5 years and have grown to enjoy it more with each passing year.
A pre 64 America Hot Rod and Kustom show located in Antioch, California at the historic Riverview Lodge where the Sacramento and San Joaquin rivers converge is the perfect setting to showcase the hard work put into the vehicles.  In its 9th year this free event continues to have a unique flavor that's hard to pin down.
Always having a great vibe this late afternoon sunset to evening show, complete with live music, a pinup contest, and some of the bay areas coolest folk brings out a wide variety of local hotrods, kustoms, lowriders and vintage cars.  With the convenience of  a late 40's era spot, bellying up to the bar for a drink or grabbing an old fashioned dinner help make it such a draw.
And did I mention the Dragoons have the most off center talent for trophy building I've ever seen!!  Ya just have to go for yourself to 'get it'.
The following images are from the recent 2016 show.
Thanks for checking out this blog entry and feel free to comment and/or share it!!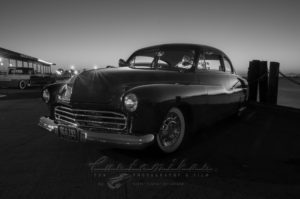 Page 2…..the prior years coming soon!
Thanks for hanging at Customikes =D