When I first saw the Morris Cowley I fell in love,not with what it was then though but with what I knew it could become!
Duncan has always wanted to attempt a roof chop and so he was more than willing to help me achieve my dream 🙂 Whilst a Morris Cowley is not everyone's ideal donor car, it was cheap enough to enable Duncan to hone his skills on his first chop without being terrified of making those cuts!
Duncan is used to accident repairs and minor modifications but had not attempted anything as drastic as this before and so we asked Mike (Customike/K.Mikael Wallin) for advise. We were amazed when he offered to come help as he was having a stopover at Gatwick and would look to extending this for a few days.
Prior to Mike arriving Duncan had a lot of work to do as we planned to convert the car to 2-door and there was also copious amounts of repair work needed to the floor,sills and inner wings etc,etc……..!
Photographs were taken and shared with Mike as we planned the chop and so when we eventually sat in our lounge at 1 a.m.  a week ago the final plan was hatched on paper. Mike made short work of interpreting what I was after and I went to bed with sweet dreams .
A good mate ,Paul Murphy, was also keen to help Duncan and so with Mike's great leadership skills my car started its transformation from an ugly duckling into what will be if not actually a swan then at least an ornamental duck haha!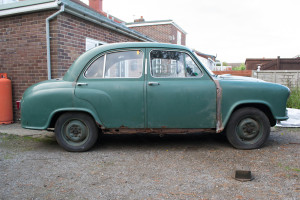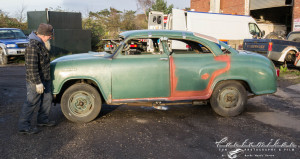 before and after. 3 1/2″ were taken out of the front and 7 1/2 " from the back.
Below are more shots of the work involved, fun times and development/adjusting of the build. Obviously lots of work still needs doing but amazing so far !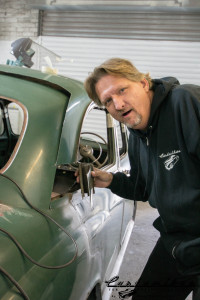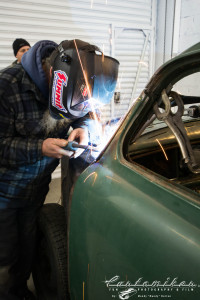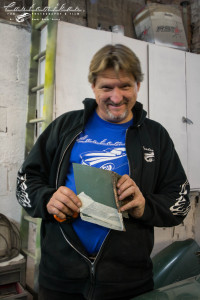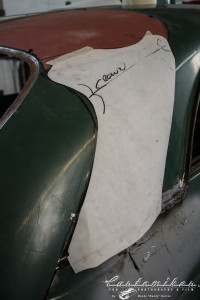 a Morris minor provided perfect curves to help shape the new roof line and we also utilised the rear window.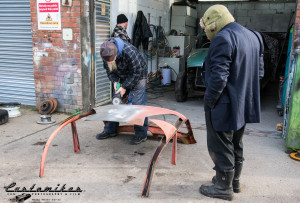 Local character provided by Pete Smith who couldn't believe what he was seeing and thought we were insane!
oh and I had to finish with a shot of Duncan's pet pigeon,Percy who just turned up at the workshop one day lol and now follows him everywhere hehe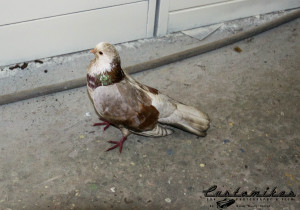 Hope you enjoyed reading my very first blog 🙂 I will update the build progress so watch this space!! Mandy