Hi everybody!! Mandy and Duncan here with some great news!!
Well,.. Lot's been happening in Duncan's workshop since I last up-dated my Morris Cowley Chop Top blog!
Duncan has managed to fit in some time between customers and slowly but surely my Kustom Morris is becoming whole once more 🙂
I have been remiss at adding updates and we have jumped ahead without linking you through the stages ( my apologies) but I hope you can see the changes made.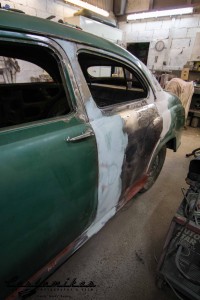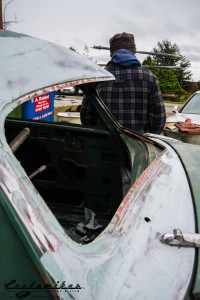 This week was even more exciting for me as Duncan laid on some coloured primer in order to see the lines of the bodywork. WOW! Now you can really see how far he has progressed and I am starting to troll the paint sites for the perfect colours!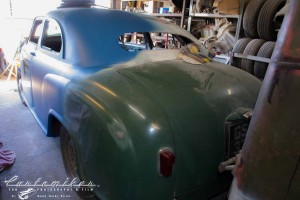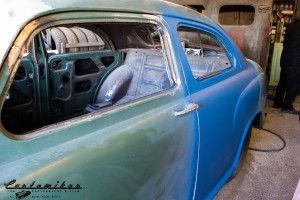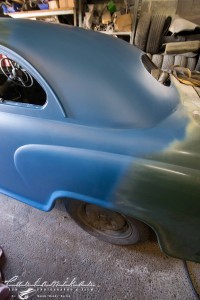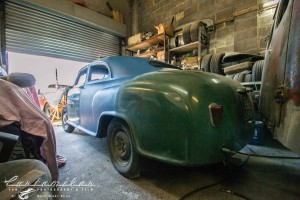 On a side note, I am afraid Percy, Duncan's "Guard Pigeon" shown in the first update, has flown on to pastures new. Guess he decided we no longer needed his supervision haha.
Click here a link to the first update.
More about Customikes UK Dream Team Members: Mandy and Duncan Burton
Words by Mandy/Duncan, Pics by Mandy, Edits by Customikes
Thanks for hanging at Customikes =D