Shooting in the early morning, down at the Sun Newspapers Seal Beach Classic Car Show was epic.
This Fat fender'd 1940 Ford looked like it was dripping wet, in the morning overcast =D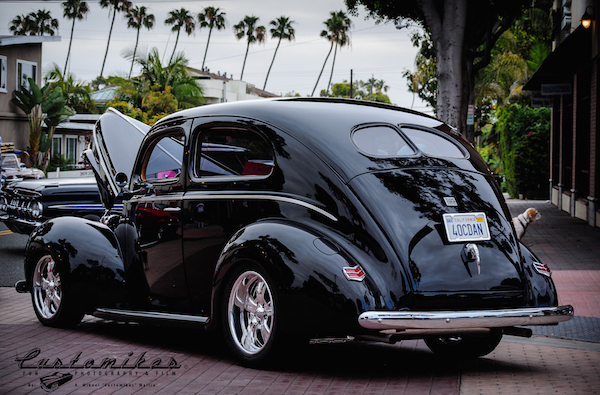 Watch Customikes 55 picture video covering the show .
Thank you Vince Bodiford for inviting Customikes Dream Team. Let's not forget the generous show sponsors that help make this show the success. Original Parts Group (OPGI), Russo and Steele Collector Car Auction, Tankfarm & Co., Chevron, G&M Oil Co, Sun Newspapers.