This awesome 1932 Ford Tudor Sedan was all that and more!!
The setting on Main Street in Seal Beach are wonderful as well. Especially from a photographer perspective. Deja Vu for me,… Let me explain.
I remember back when we lived in Huntington Beach,  my wife bought me my first camera, the one that built Customikes… A Nikon Coolpix s-6000. Three years of content, 20 000+ pix and a new profession/ passion grew out of it. Either way, shortly there after, my photography eyes were lit on fire, and the Nikon was glued to my hip and hands. We went to Seal Beach for dinner and a walk on the pier,… I don't think we could walk more than 20 feet before I would go: Oh Oh Oh, I got to get this,… Needless to say she was a little worn by the end of the evening. Yeah she still loves me. The picture below, brought it all back to me cause the scenery fascinated me, especially with the kool scenic architecture that Seal Beach's unique Main Street provides. I'm grateful for this opportunity to return to this inspiring place =D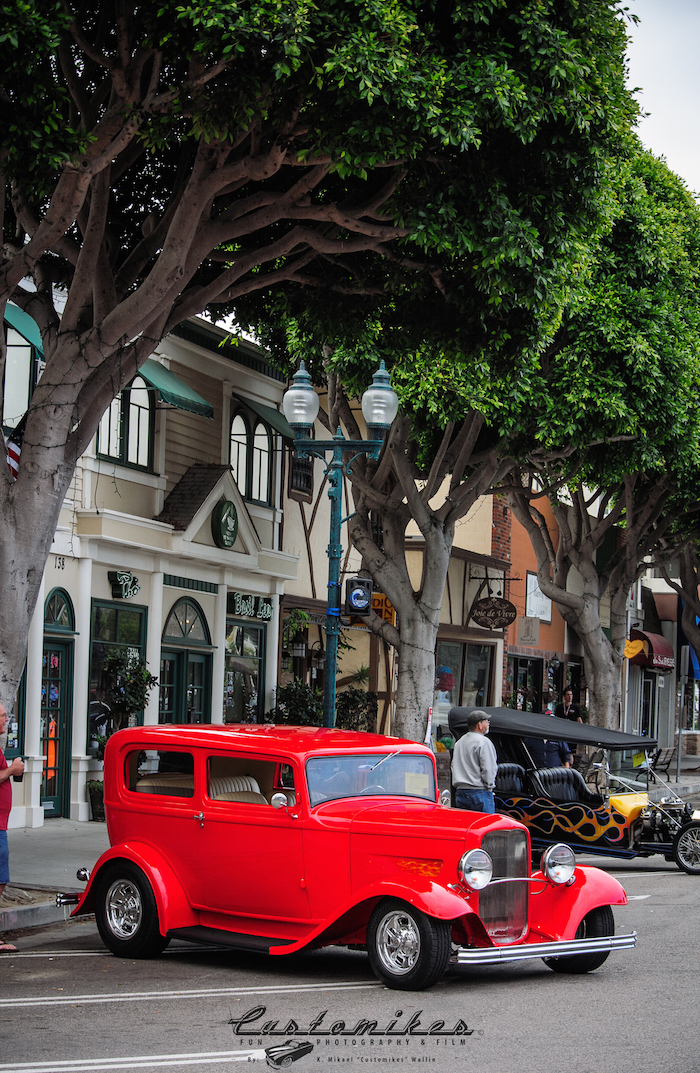 Watch Customikes kool 55 picture video covering the show.
Thank you Vince Bodiford for inviting Customikes Dream Team. Let's not forget the generous show sponsors that help make this show the success: Original Parts Group (OPGI), Russo and Steele Collector Car Auction, Tank farm, Chevron, G&M Oil Co, Sun News