Flanked by the awesome Gasser's we posted earlier we caught another dripping wet,  black ride, this one a 1956 Chevrolet truck! 
I know Customikes will be  more involved next year and all of us here at Customikes highly recommend that our kustom kulture fans, with outstanding kustom kars, consider registering now as they already got 400+ rides signed up, by ten am, at the show, for next year!!!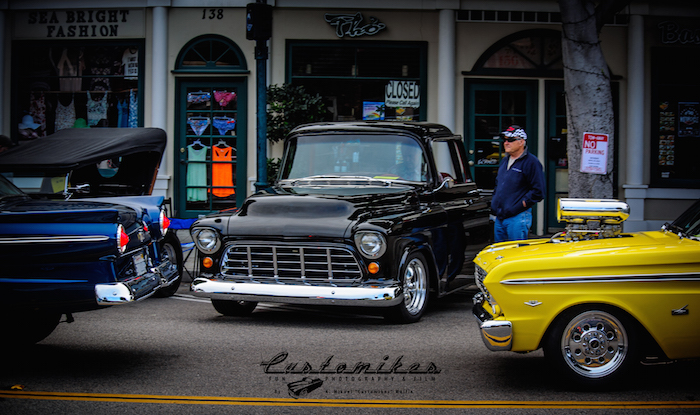 Watch Customikes kool 55 picture video covering the show.
Thank you Vince Bodiford for inviting Customikes Dream Team. Let's not forget the generous show sponsors that help make this show the success: Original Parts Group (OPGI), Russo and Steele Collector Car Auction, Tank farm, Chevron, G&M Oil Co, Sun News