Some of the best drag racing clips we've encountered in the last few months!! Hope you enjoy them!!
We will add more and you are welcome to contribute yours in the comments or by sending them to us =D
https://www.facebook.com/legendaryspeed/videos/1028136633949924/
Hurst Hemi Under Glass driven by Bob Riggle. The end of an era! #MATS 67 #Plymouth #Barracuda #vegas

Posted by Hot Rod Magazine on Sunday, March 20, 2016
[su_youtube_advanced url="https://www.youtube.com/watch?v=ZPpC_VxJOLg" controls="alt" modestbranding="yes"]https://www.youtube.com/watch?v=DWrMeBR8W-c[/su_youtube_advanced]
Lou's View – 1965 DRAG RACING! Some great footage here -Choppedwww.artistfirst.com.au/collections/chopped

Posted by Chopped on Wednesday, March 16, 2016
https://www.facebook.com/lordsofhellfire/videos/404914706376674/
Click on the picture for Mark J. Rebilas animation of this incredible blow out: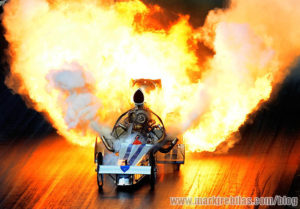 As we find more good ones we will add them. Come check back and please share your contributions in the comments !! We would love to see what you got to share with all Customikes Enthusiasts =D
[su_button url="best-of-drag-racing-clips-4″ target="blank" style="3d" size="15″ center="yes" text_shadow="0px 0px 0px #000000″ desc="Best of Drag Racing Clips # 4″]Click here,[/su_button]
Working on #5. Cannot wait to see what you got for us =D
Thanks for hanging at Customikes!!